Consensus is messy, its time consuming, it raises challenges we would rather not face. But consensus is a necessary part of driving change.
Whether in politics, business matters, or even family situations, getting the buy-in of stakeholders helps ensure that the change has its intended effect and is lasting. The same is true when introducing new technology to healthcare organizations. Without the buy-in of the various teams involved, projects will fail to deliver or even worse.
Rollout of Affinity Medical Center's new Cerner EHR system was delayed at the eleventh hour when nurses objected to lack of training. Citing the Institute of Medicine, failure to include RNs in all steps of the transition is one of the most significant barriers to successful, safe implementations of EHR systems. Lack of early

buy-in along the process resulted in EHR system overlo

ad, ill conceived placement of workstations, inability to override the system.

A grand jury concluded that an EHR deployment by Ventura County Health Care Agency failed to adequately train staff for the switchover. Making matters worse, there was no project manager to oversee the project and the number of required user licenses was underestimated.

A letter sent to Athens Regional Health System CEO by more than a dozen clinicians outlined concerns with the deployment of a new EHR system. Problems from the aggressive rollout included medication errors, misplaced orders, emergency department patients leaving due to long waits. The criticism was reportedly part of the reason for the resignation of the CEO and CIO.
Common to many successful IT deployments is engagement of a cross-functional team early in the planning. Bringing together a diverse team to identify potential issues early and plan a coordinated rollout is empowering and pushes responsibility to the people who will ultimately own the solution. In the case of RTLS deployments, AiRISTA has worked with cross-functional teams that include IT, Networking, Security, Clinical Staff, Bio-med, and even HR. To get staff buy-in of an RTLS deployment, team members are carefully chosen who are well respected among their peers and willing to challenge convention. Meetings lack discussion and opposing views likely have the wrong team members.
In his book "Buy-In", John Kotter offers an approach to getting organizations bought into new ideas and avoid being shot down. He identifies four idea killers and techniques to counter them; fear mongering, delay, confusion, and ridicule. To rescue your good idea, Kotter prescribes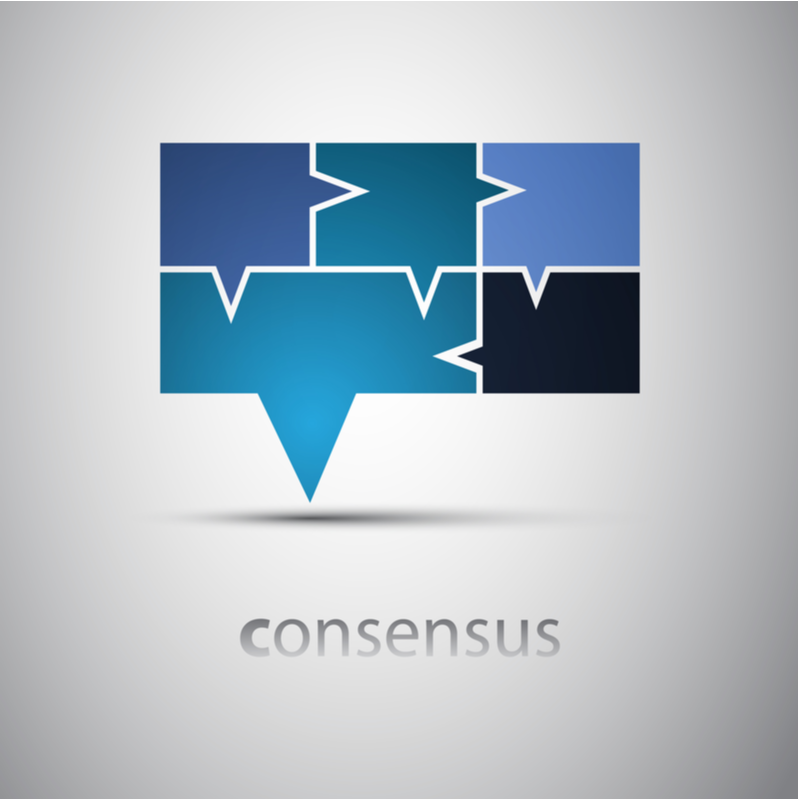 Gain peoples' attention – encourage opposing views

Win minds – keep your idea simple, clear, and free of superfluous points

Win hearts – show respect for opposing views

Watch the crowd – the reaction of the majority is what matters, not the objecting minority

Be prepared – know your audience and brainstorm objections
When asked during an interview with HRbartender why buy-in is so important, Kotter shares, "Buy-in is critical to making any large organizational change effort happen. Unless you win support for your ideas, from people at all levels of your organization, big ideas never seem to take hold or have the impact you want. Our research has shown that 70% of all organizational change efforts fail, and one reason for this is executives simply don't get enough buy-in, from enough people, for their initiatives and ideas."
As we have learned at AiRISTA, buy-in is necessary beyond the planning and rollout. Without the proper support after an RTLS deployment, projects have a higher chance of failing. Many organizations fail in the ongoing success of new IT deployments and projects lose momentum and run the risk of falling into disuse.
AiRISTA uses a seven-point plan with its customers to help ensure that the customer's RTLS solution continues to deliver value over time.
Point person – ideally a single person takes responsibility for the ongoing support of the RTLS platform hardware and software. This includes monitoring automated health alerts delivered from the system, maintaining battery levels of tags, provide support for admin functions like adding new users, and helping others when constructing rules.

Regular reporting and visibility – dashboards and custom reports should be created and distributed on a regular basis. These should reflect the business objectives of the system and associated trends. Distribution of reports can be automated from the system. Encourage feedback to keep people engaged and uncover opportunities for continuous process improvement.

Gamification – keep skills sharp using extracurricular use of the system. For example, searching for asset tags as part of a scavenger hunt results in a collection of letters that name a prize when unjumbled. For solutions like hand hygiene, compliance rates across teams can be used to create fun competitions.

Incorporate into mandatory training – online training has become an efficient way to distribute training in a way that's convenient for the staff. In many cases training is mandatory to comply with regulations and mandates. AiRISTA can help develop online content to onboard new users and keep skill sharp of existing users. Using inline quizzes and automated attendance help ensure the content is reaching its audience.

Include in communication channels – employee newsletters are a good way to share updates on a recurring basis. Regular updates can create a sense of "envy" which drives adoption and use of the solutions.

Keep the vendor engaged – create relationships at senior levels and schedule in advance quarterly business reviews. QBRs help elevate the relationship from a technology vendor to a strategic advisor through common goal setting and commitments to objectives.

Employ the cross-functional team as the engine for continuous process improvement – reconfigure the team for the purpose of long term oversight. Collect feedback from users and consider new ways to apply its use. Iterative cycles of process improvement create a culture of empowerment.
Most healthcare providers are feeling a financial pinch due to the pandemic. Its is estimated that 50% of hospitals will operate in the red in 2021, up from 25% pre-pandemic. Nonetheless, CIOs are accelerating their business digitization efforts. To make the most out of these investments, its critical that not only the rollout goes smoothly but the benefits are sustained over the long term.