AiRISTA Demonstrates BLE submeter location tracking at Rockwell/Cisco/Panduit Manufacturing Advanced Technology Center
The corporate corridor on the western edge of Mexico City is home to a technology demonstration center hosted by Rockwell, Cisco, and Panduit. The Manufacturing Advanced Technology Center (MATC) is a large lab and training center of working demonstrations that showcase the latest control systems and the network infrastructure supporting them. As world class manufacturers move production to Mexico, the MATC offers a firsthand view of fully functioning production systems to explore various architectural scenarios, integrations, and classroom based training.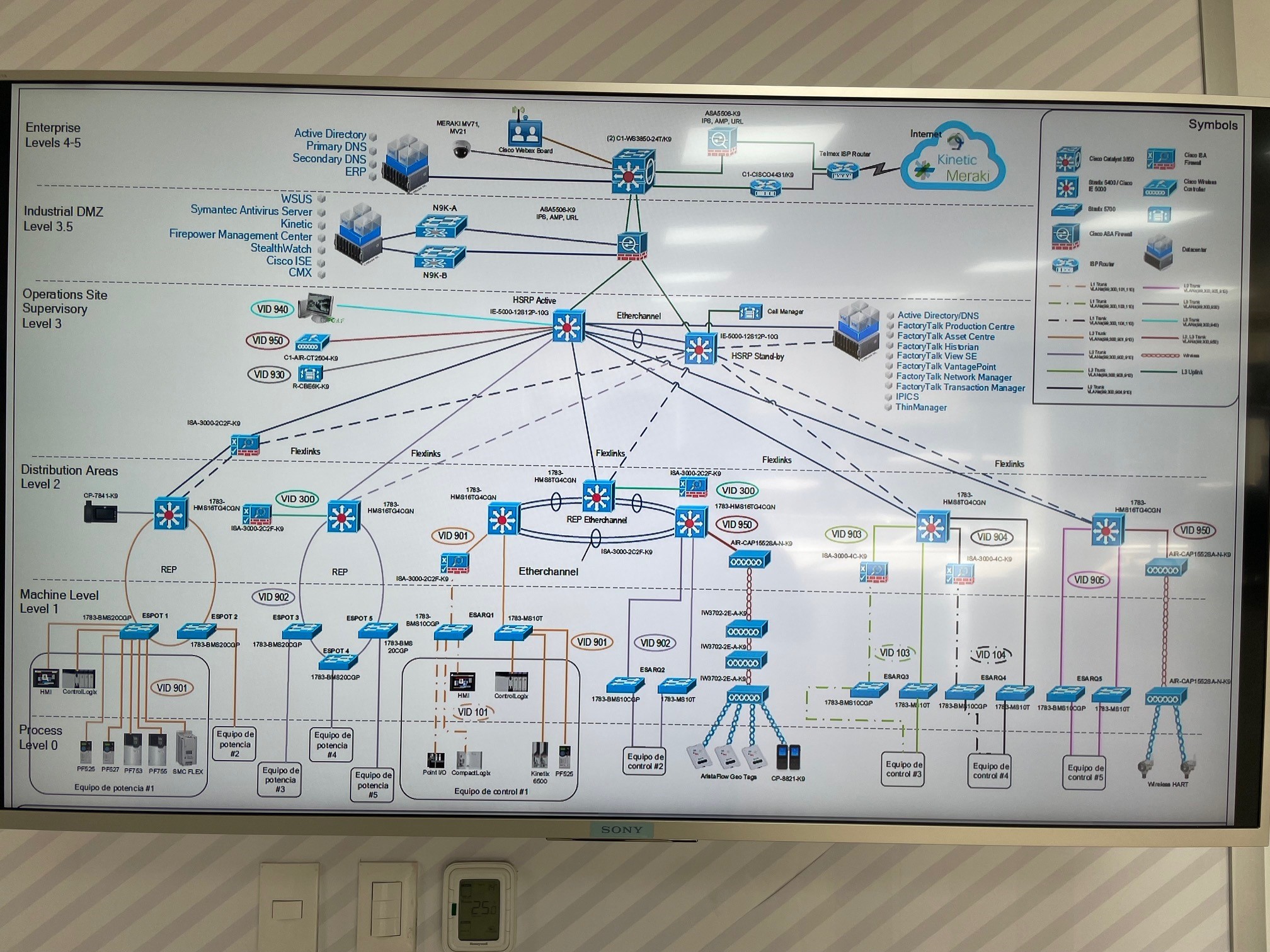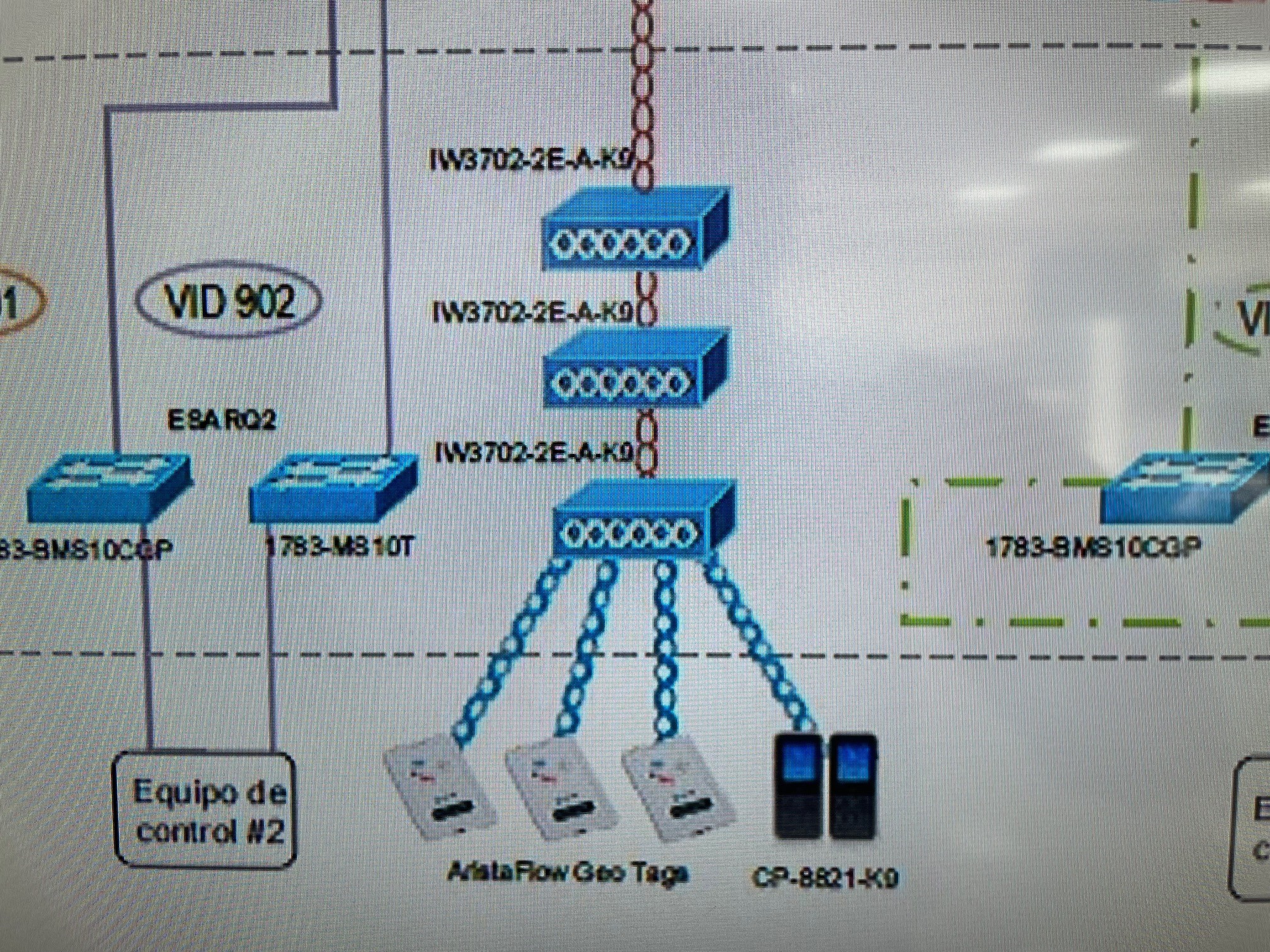 Cisco's Converged Plantwide Ethernet Architecture
When the pandemic hit, the operations at the center were suspended. The center reopened on January 25th with a ribbon cutting ceremony attended by executives from the 3 contributing companies and prominent customers. The event featured demonstrations of the latest technology trends affecting manufacturing. AiRISTA was invited to share a demonstration of RTLS technology among other demos.
The AiRISTA demo showcased 3 use cases using received signal strength (RSSI) for location calculation leveraging Cisco's wireless infrastructure.
Location aware refurbishment triggers from lineside work cells
Zone alerting when people or assets move into or out of zones
SOS panic button and man-down alerting and response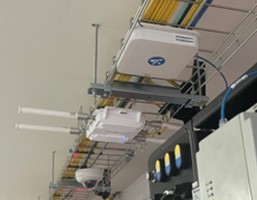 The AiRISTA demo was capped off with a new approach to location determination. Rather than using RSSI values and triangulation, AiRISTA's new gateway (pictured) uses Bluetooth Low Energy (BLE) Angle-of-Arrival to determine location to under 1 meter in accuracy. The technology also provides location tracking in the vertical dimension (e.g. when locating inventory on shelves) and requires only a single device (as opposed to RSSI which requires multiple devises).
Other demonstrations included computer vision using a Meraki camera and Cogniac AI software which identified networking equipment as it entered and left the camera's view. A virtual reality demo used a headset to manipulate product prototypes to speed time to production. And a WebEx integration allowed remote teams to diagnose and correct a simulated failure at a remote plant joining distant teams over video collaboration.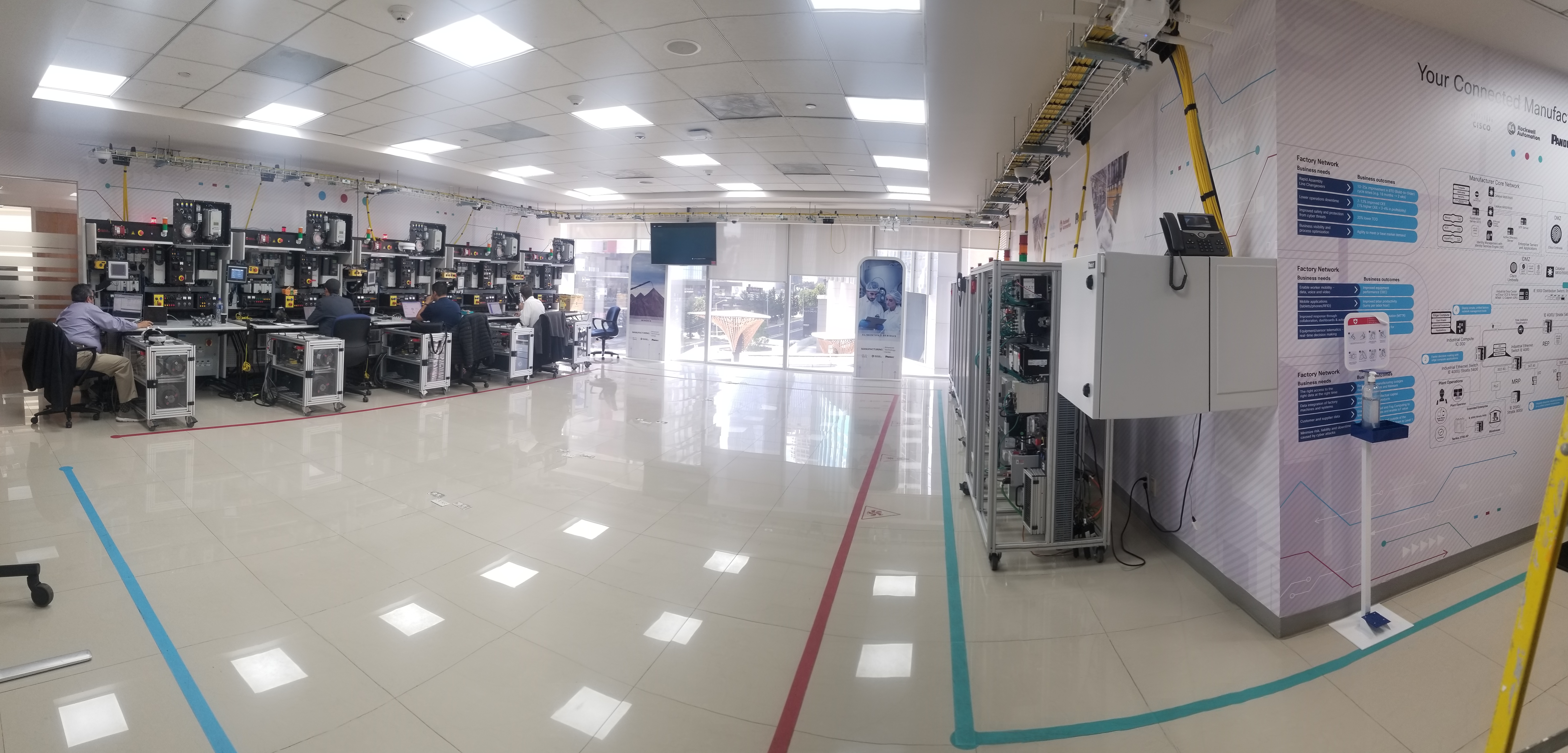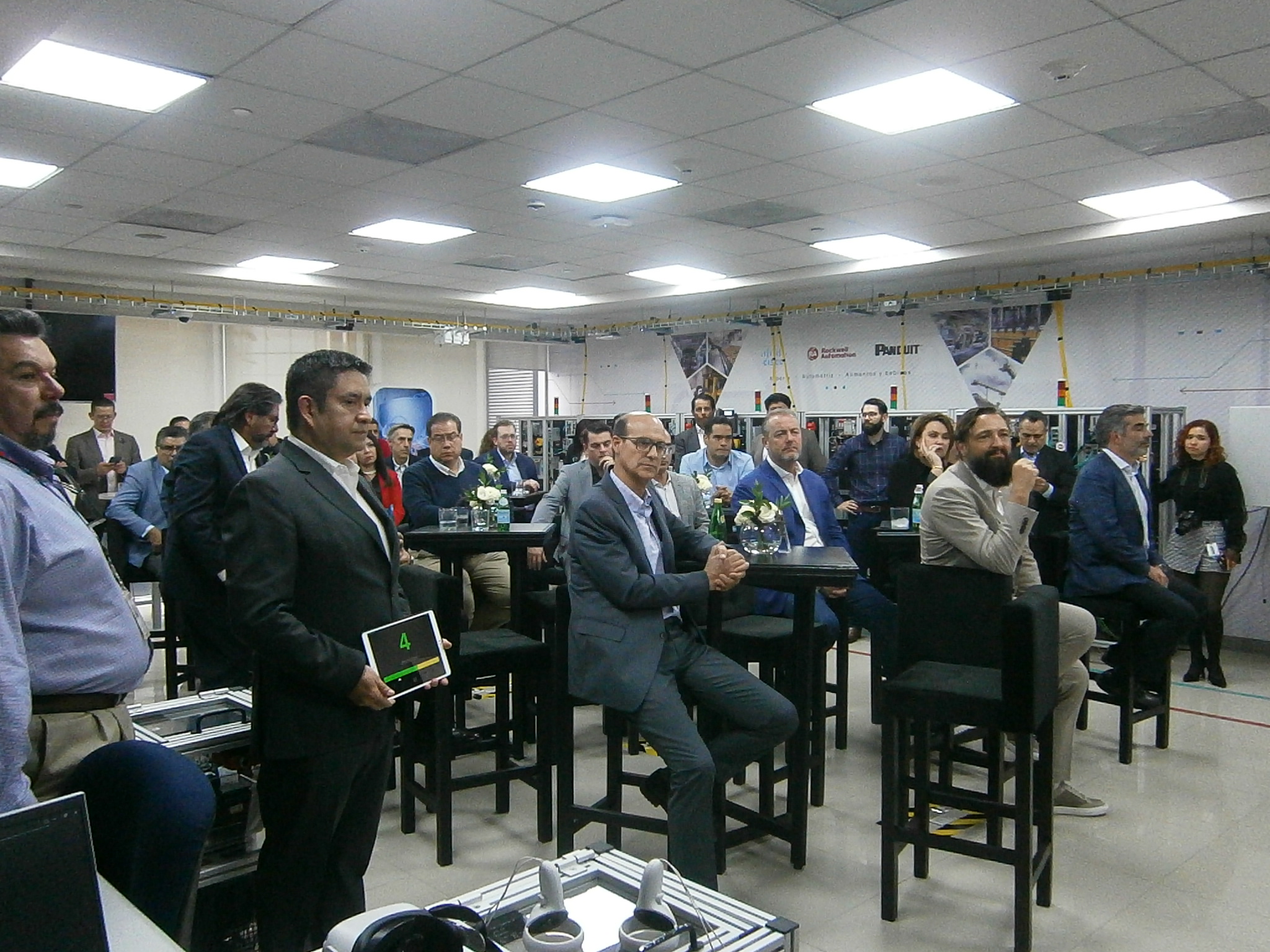 As the economy rebounds after the pandemic, manufacturers have an opportunity to break away from the pack. These technologies will help distance winning manufacturers from laggards. As Oliver Tuszik, SVP of Cisco Partner Sales, said in his closing remarks, real time collaboration regardless of location and location information about asset and people will drive tremendous value for manufacturers.