Customers explore new use cases made possible by BLE Angle of Arrival
AiRISTA was invited to be part of Cisco's Co-sell Partner Pavilion during Cisco Live, held June 5-8 in Las Vegas. The Co-sell Pavilion is a showcase of partners receiving targeted go-to-market support from Cisco. Announced during the event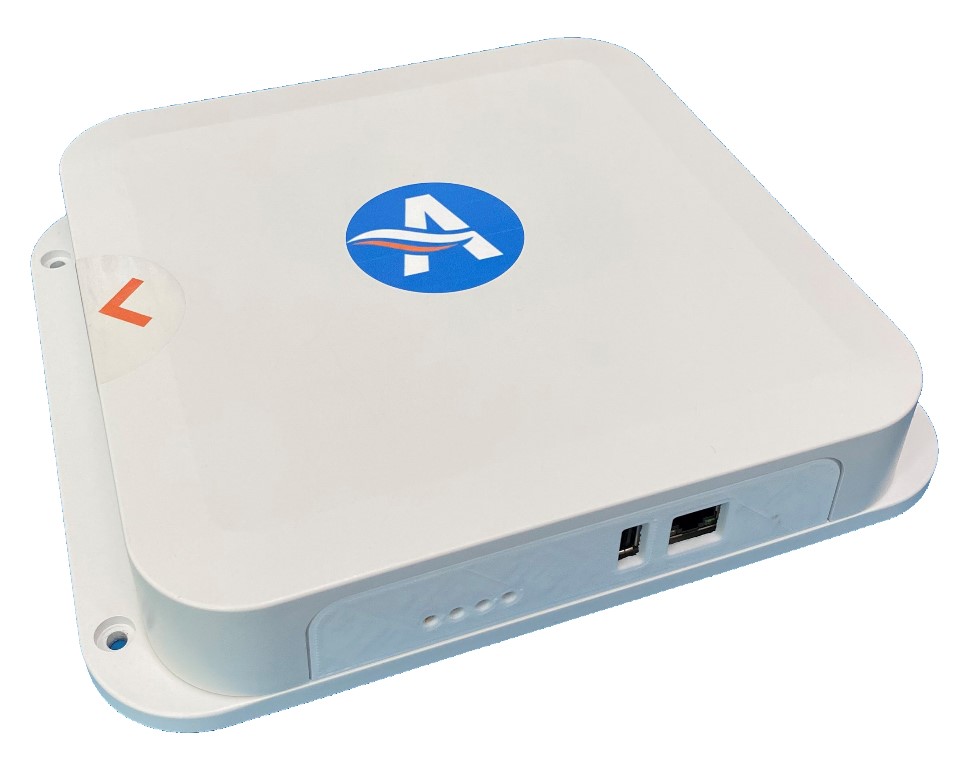 was AiRSITA's integration of it BLE Angle of Arrival solution with the Cisco Catalyst IOx Framework. AiRISTA has created a Docker container managed through the Cisco IOx framework to provide complete access to specific access point software and hardware resources. Customers are able to deploy AiRISTA components like its Bluetooth® Low Energy (BLE) Angle of Arrival gateway using only a USB cable interfaced to the Catalyst access point.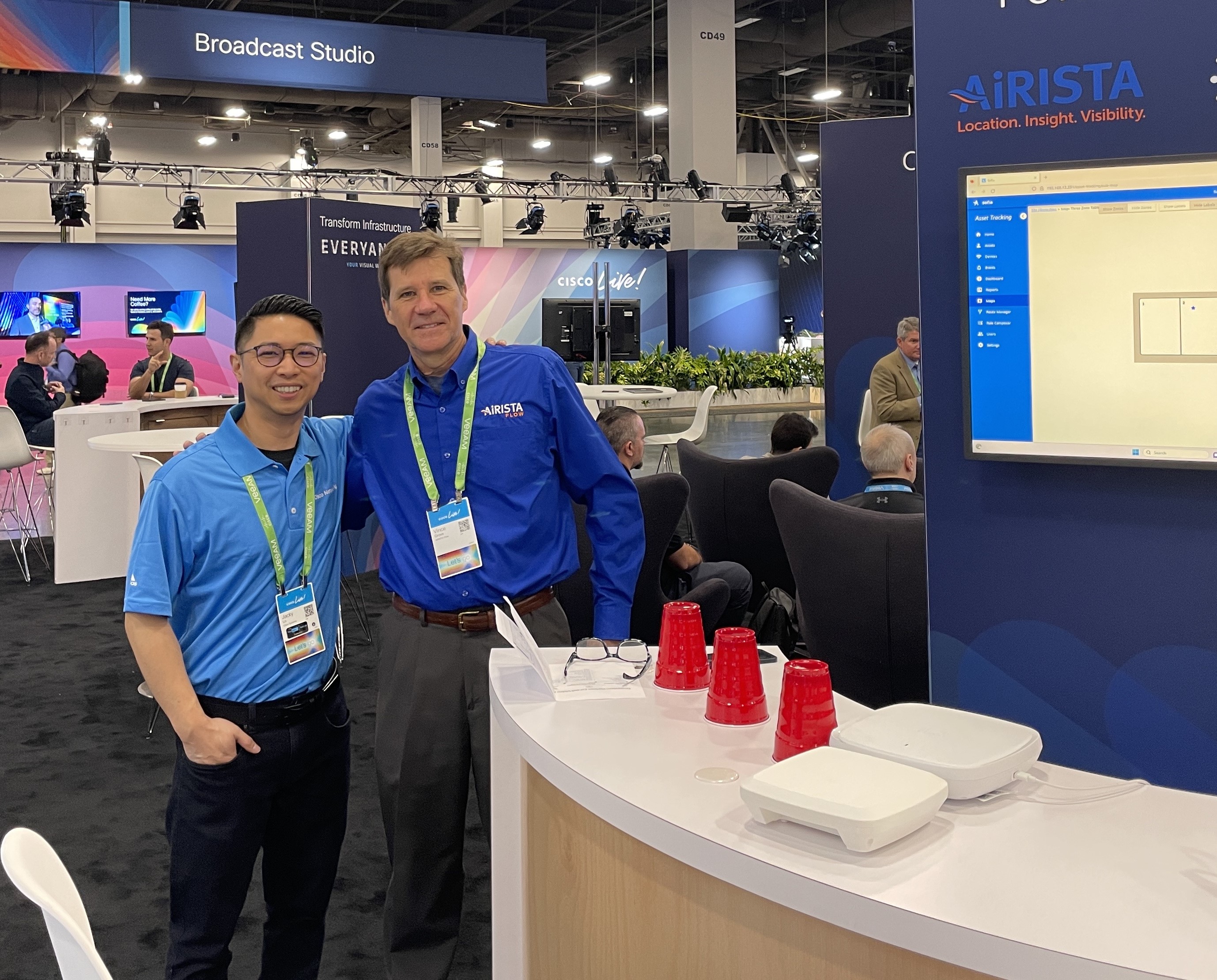 What is quickly becoming a crowd favorite, AiRISTA used a shell game to demonstrate location accuracy to within 30cm as a BLE tag is hidden beneath one of 3 red stadium cups. Conversation became lively as customers described the potential applications for high accuracy RTLS.
A $25 billion healthcare equipment provider had a problem with the manufacture of replacement joints. Each order is custom made and delivery schedules can't be missed. The expensive titanium parts move along production in 2'x3' bins with their paper-based instructions. Bins are frequently pulled from production and can't be located. And the paper based instructions are prone to error. Using BLE AoA and the ability to track to less than a meter in accuracy would help them return WIP to production, avoid errors and maintain delivery schedules.
Auto manufacturers are retooling assembly lines to prepare for electric vehicles. Submeter RTLS tracking has the potential to increase efficiency and avoid errors. Discussing potential new use cases with a major Japanese manufacturer, there is an opportunity to program smart tools automatically based on the precise location of the tool. Specifically, a smart torque wrench could receive programmed torque settings based on the quadrant of the vehicle the wrench was working.
A F500 retailer receives thousands of pallets of goods at a major distribution center. Pallets are stacked on vertical shelves 5 high. Passive RFID is sufficient to track pallets at the dock door, but pallets get lost once on shelves. The ability to use the AiRISTA AoA gateway to track tagged pallets in the vertical dimension would provide real time insight into inventory count as well as location.
RTLS has been providing a measurable ROI for healthcare providers. After sharing the AoA demo, an IT manager from a major hospital system in the South saw opportunity for submeter tracking the operating room. ORs generate high margin revenue so increasing efficiency results in tangible contribution. Ensuring the right equipment is in tis correct position saves time and resources. Tracking surgical supply kits with low cost BLE tags is not only practical, but automating inventory in the OR avoids costly mistakes.
The common thread across all of these conversations is the variability of accuracy requirements across a customer site. In some cases it might be sufficient to find a missing vehicle in a 5 million square foot manufacturing plant, but accuracy to within a square meter is needed along certain parts of the production line. But the ability to track a resource across all of these area using a single common tag is paramount.
To find out more about how AiRISTAs; RTLS solutions can help you get the most out of your staff and equipment, book a free demo today.