Explore how RTLS solutions are being used in the real world
AiRISTA commissioned a survey in late 2022 of customers and their practical experience using RTLS solutions. With the help of HIMSS and the marketing agency Brafton, the results explore how customers use RTLS, the value returned, underlying technologies, and trends. The survey's insights offer best practices and suggestions for how to best manage and extend an RTLS solution.
Click here to download the survey.
The survey asked 23 questions. The following are a sample of some of the insights.
How is the RTLS solution being used?
The most common use cases are asset tracking, patient flow and staff safety.
75% of respondents use RTLS for 2 or more use cases.
How satisfied are you with your RTLS solution?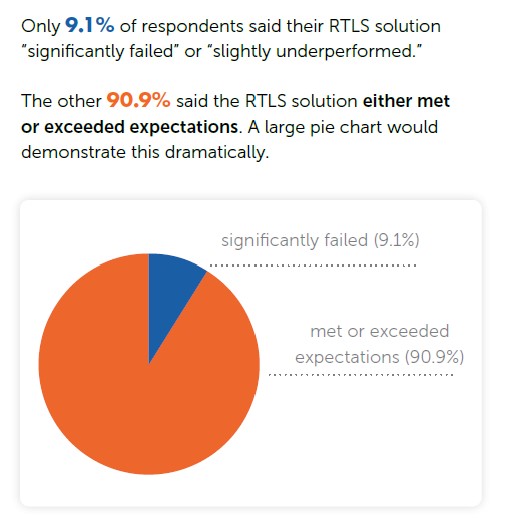 91% said the RTLS solution met or exceeded their expectations.
Two thirds say they plan to expand use of their RTLS solution.
System use tends to increase over time. The mean number of tags in use is in the area of 500.
IT and biomed are the organizations typically responsible for day to day system oversight.
Is the RTLS solution integrated with other applications and systems?
Roughly half are integrated with other systems.
Of those that integrate, half integrate to EHR solutions followed by nurse call and asset management systems.
What technology choices and directions are being considered?
Although BLE is catching up, Wi-Fi is still twice as widely used as BLE.
On-premises solutions hold a slight lead over cloud based offerings, 90% would consider a cloud solution.
The thirds purchased their RTLS solution outright rather than a subscription payment model.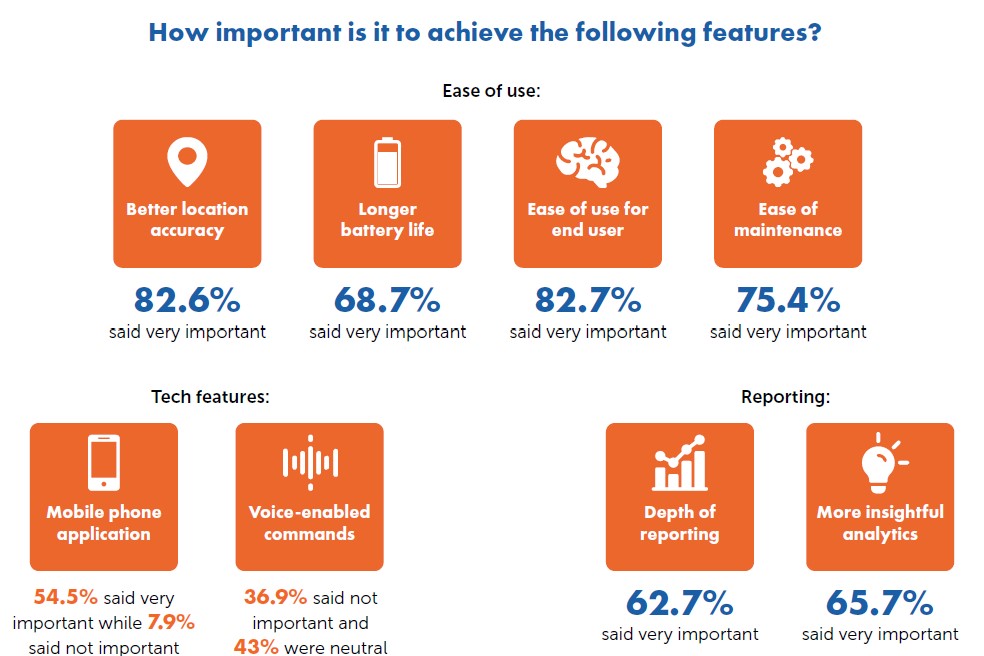 What enhancements are most desired?
Ease of use by the end user and better accuracy are the two leading requests
Mobile phone support and voice enablement trailed the list of feature enhancements.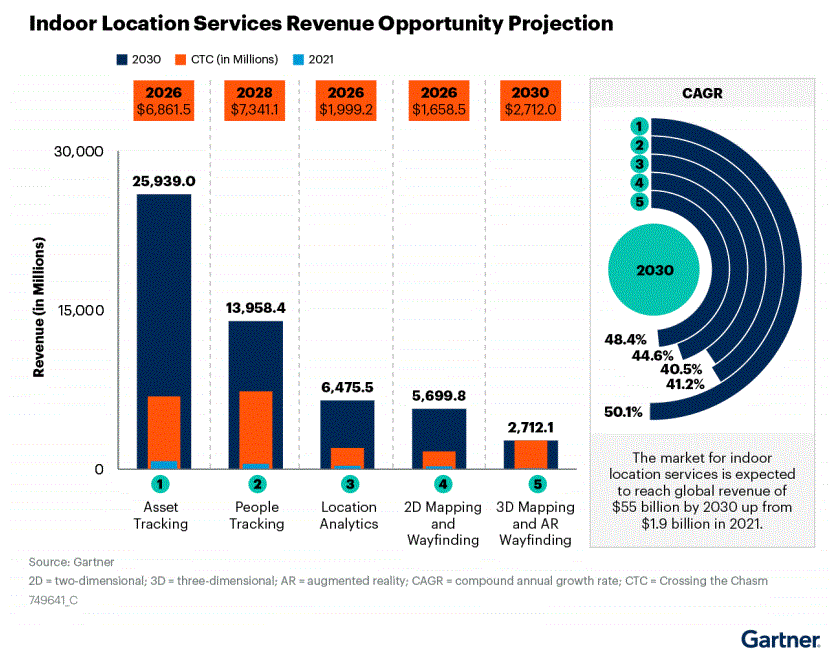 According to Gartner®, "The market for indoor location services is expected to reach global revenue of $55 billion by 2030 up from $1.9 billion in 2021."[1] This growth is being driven by the growth of IOT, "By 2025, 40% or nearly 890 million of new Internet of Things (IoT) "things" will know their location, up from under 10% (or less than 150 million today)."[2]
Please contact us to explore ways RTLS can improve your operations and patient experience. salesinfo@airista.com
[1] Gartner, "Emerging Technologies: Revenue Opportunity Projection of Indoor Location Services", Annette Zimmermann, Ranjit Atwal, June 2021.
[2] Gartner, "Emerging Technologies: Venture Capital Growth Insights for Indoor Location Services", Annette Zimmermann, Danielle Casey, Tim Zimmerman, May 2021