Meet the people of AiRISTA – the personalities behind the emails and Zoom sessions.
Meet Zach
Zach is a Software Developer responsible for the software portal.
I guess you could say, I'm a bit of a 'Zach' of all trades. My path to AiRISTA has been anything but normal. I was a professional musician for over 15 years. I taught privately and in masterclass settings and toured nationally with an original band. During that time, I had many side passions as well. I earned a degree in philosophy and in astrophysics. During my physics studies I was able to work with Hubble space telescope data investigating galactic evolution!
Between 2015-2020 I lived in the beautiful Pacific Northwest, specifically Portland OR. I fell in love with wine and the mountains. I summited multiple volcanic peaks, hiked the 225-mile-long John Muir Trail, and became an assistant winemaker.
My passions flipped back to the STEM side of things at the beginning of 2020 when I decided to reexplore the world of Software Engineering. 9 months later, I was joining the team here at AiRISTA. Covid gave me the solitude necessary to knuckle down and crunch some code. However, I am more than ready for Covid to be over so that I can have some wine on my patio with friends and explore the Appalachians!
Meet warren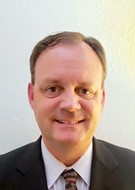 Warren is a Solution Architect responsible for the success of our deployments.
Arizona is home base, where I enjoy tennis, home automation, travel, cooking, my 4 cats and 2 huskies!
When we got our Husky's, we bought used couches for the family room knowing they would go after it. They destroyed the family room furniture and we taped it all up with guerrilla tape. We posted photos on Facebook and ended up with a hand written letter from Guerrilla Corp in the mail addressed to our dogs asking them not to destroy our furniture and for us to use the roll of clear Guerrilla tape they sent instead so it would not look so bad. Today there is a new couch and they just lounge on it. Guerrilla Corp helped us through the hard times!
My favorite challenge in the kitchen: 6 hour Ribs or 4 hour Prime Rib… its hard to make a choice. And when COVID restrictions are lifted I'm looking forward to a pool party at home and invite all of our friends!
Before joining AiRISTA, I owned my own IT business for a dozen years and came to appreciate what it means to really help the little guy. Came to understand we are all a lot more similar than we are different when it comes down to it.
If you want to learn more about the products and services of AiRISTA, please contact sales@airistaflow.com.