Chat Groups reveal the topics most concerning hosptial security staff
IAHSS, the International Association for Healthcare Security & Safety, is a 2,000 member organization for the professional development of security professionals in healthcare environments. In existence for over 50 years, IAHSS provides industry guidelines, education and certifications. Members gathered for the annual conference in Nashville from May 1-3.
The event takes on greater importance as rates of violence increase in healthcare settings.
2 nurses are assaulted every hour (Press Ganey, 2022)

A safe environment is the #1 reason nurses consider leaving (McKinsey & Co, 2022)

67% of nurses are considering leaving in the next 3 years (AACN, 2022)
IAHSS offered a chat forum where attendees created topic areas and the resulting online conversations took off. As a glimpse into the topics that are top of mind, we have distilled some of the popular online chat conversations from the attendee forum.
Active Shooter Drills
Here in Nashville, we utilize a controlled space that replicates clinical/inpatient care areas and administrative work spaces that is secluded from patient care areas. Participants are briefed and then placed in the environment. Notifications are made to external agencies. Sessions are recorded for feedback as often times participants can't recall how they responded. We conduct debriefs and offer EAP services for those that may want to talk about it more. From a law enforcement perspective, I hope no one is doing an unannounced drill!
Weapons Detection in Hospitals
Weapons detection is the latest buzzword for a decades old process of using technology to identify would be weapons. Technology has changed quite a bit but the fundamentals are still at play. Starting with, what is your definition of a weapon? Here's a recent short article on the topic.

https://www.metrasens.com/balancing-efficiency-and-accuracy-in-hospital-metal-detection/

Identifying your use case, and what you are looking to achieve is a great place to start when evaluating tech. Are you conducting targeted screenings or screening all? Things to consider. Also have to remember the secondary and tertiary needs of a weapon screening system. Staffing needed, additional resources or equipment, etc.

Different technologies will have different requirements (or not) on staffing. You could have a layered approach to weapons detection to balance your realities with staffing.

You are absolutely right that a detection is just the beginning. The key to keeping people safe is all the steps you take after that confirmed detection. You need to quickly alert, communicate and trigger other systems (access control, alarms, etc). We like to encourage people to automate as many of those steps as possible.
Wearable Panic Buttons
just have concerns that the expectation is for staff to replace security/law enforcement and intervene in situations that are volatile or escalating.

We began rolling out 911Cellular just before I left the system, but lots of work went into getting it ready to go. There are 2 types of buttons wi-fi and cellular based on what your needs are. We were instrumental in helping 911Cellular develop their prototype. Happy to discuss with anyone.

RTLS/Duress buttons have a place in providing healthcare workers with enhanced safety, however, they fail to support workers everywhere. Often Hospitals roll out RTLS/Duresss to specific high-risk areas and then leave other parts of the hospital, parking garages, MOB's and inpatient homes with very little support/protection.
Workplace Violence Legislation
Here in Tennessee healthcare workers have been added to our existing law regarding assaults on first responders. Individuals convicted under this statute face a minimum of 30 days in jail and a $5K fine for assault and a minimum of 90 days in jail and a $15K fine for aggravated assault.

Adding that an assault is a Class A Misdemeanor and Aggravated Assault is a Class C Felony.

North Dakota unfortunately just killed the bill enhancing penalties in the senate. We only have an enhancement for an assault in the ED against the ED care team. That does not include ES, Security or other ancillary staff in the ED.

Here in Kentucky the chapter is partnered with the Kentucky Hospital Association to advance language to include in 2024 legislation, that will advance legislation to afford additional protections in the form of increased penalties and fines.
Mental Health and the Security Staff
Hey, before I took over the security program my background was mental health and addictions, so I started to implement awareness programs for our staff above what our vendor provides, this topic is a important to be and my program.

I'm proud to say, we are in the stages in partnering with our hospital resource teams for dedicated resources to our protective services team. It is much needed but would love to learn what has worked for other teams that have implemented it.
De-escalation program
We've gone to CPI hospital wide for de-escalation training. My security staff in mandated to complete the PoliceOne de-escalation training as well. It goes hand in hand with their Emotional Intelligence training. Nothing beats practice though.

I've noticed some organizations creating their own programs based on what they feel are best practices from CPI, MOAB and others. It's a unique idea and I'll bet a lot of work.

I'm most familiar with CPI and have seen this program evolve over the last 20+ years. Most recently I have reviewed VISTELAR and appears to be the most comprehensive 360 program.

No matter the program you choose, I highly suggest using the data from your incident reporting system to help create an evolving training program. This ensures staff are receiving the correct training, while also ensuring you're not spending man hours on training hours for trainings staff never use.
Unifying Disparate Systems
We leverage all existing systems into a unified platform through our connector framework. All existing infrastructure stays and we would install a unified layer that communicates with all downstream systems.

This is extremely helpful from a standardization perspective, especially around M&A efforts and ever-changing Real Estate strategies. But to answer your question, yes, there would be some capital investment at the software level, but completely non-disruptive to existing systems or physical infrastructure (controllers, readers, doors, PACS software)
Officer Recruiting and Retention
A fair wage with room for growth. Continued training opportunities.

Create an engaging environment and have leaders that will foster that engagement.

Partnering with local junior colleges and universities criminal justice departments and I hired some great students as security officers because of it!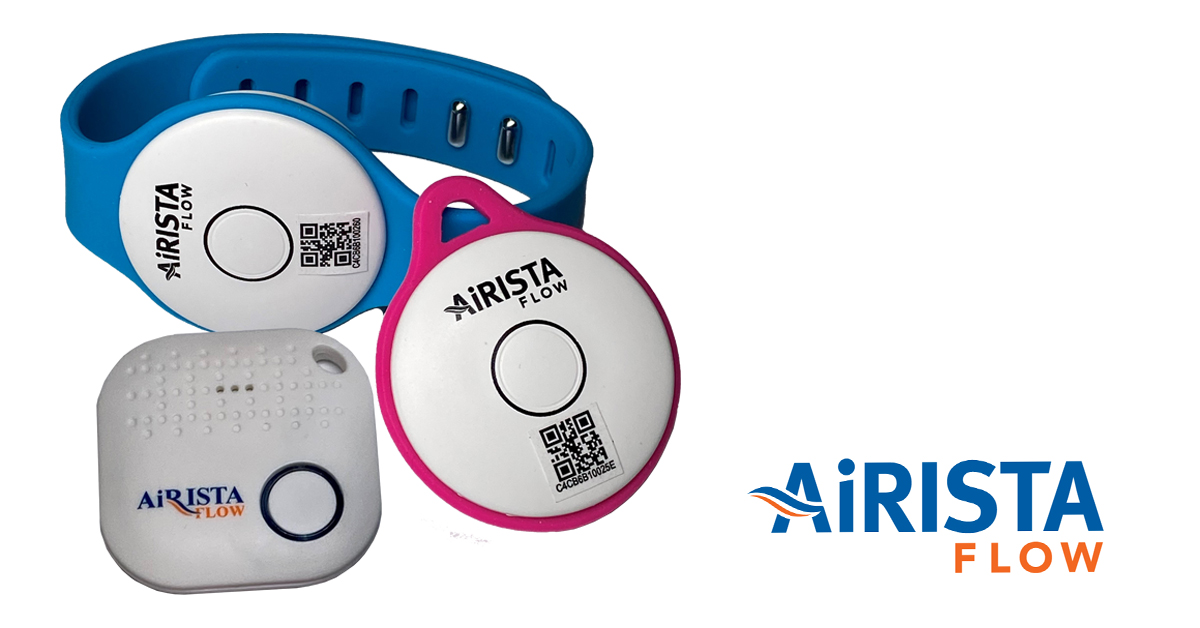 The topic of wearable panic buttons was at the heart of AiRISTA's showcase at the event. The AiRISTA staff safety solution addresses many of the shortcomings of simpler solutions, and it also highlights the importance of location accuracy and probability. Using BLE Angle of Arrival, the tabletop demo tracked a BLE tag to 20-30cm of accuracy – a critical capability when ensuring your are sending responders to the right location and avoiding floor hopping.