Your Supply Chain Issues Aren't Outside Of Your Control. Implementing RTLS Asset Tracking Can Help Solve Challenges Due To Labor Or Product Shortages.
I ordered a pair of sox online, nothing very exciting. They were delivered to my door three days later, again, not very exciting. What made this predictably boring was the control vendors have over single channel distribution. I was provided updates when the order was accepted, packaged, shipped, waypoints, and ultimately delivered with a picture of the package at my door. But global supply is a multichannel maze coordinated between a number of independent entities.
Supply Chain Issues
When planning in a global multichannel supply chain goes awry, the ripple effects make it hard to return to a steady state. The backlog at US cargo ports is an example of this fragility. When port traffic is flowing, containers are removed from ships, stored in the yard and replaced with empty containers when trucks arrive for pickup. But an unexpected flood of full containers has clogged the ports.
COVID created a shortage of dock workers and truckers
Container pickup schedules by trucks are thrown off
A shortage of truck drivers disrupts the classification of truck needed in the moment
The returning empty trailers have no place to go because full containers occupy the yard
Like a block of Jenga, the stacks of full containers make it more difficult to access specific containers when the right truck arrives.
The log jam backs up arriving cargo ships
Even if the ports begin operating 24×7, external parties like truck drivers must begin 24×7 operation as well
Because of the multichannel nature of the supply chains, the downstream effects can be just as impacting. The port of Savannah is the largest in the U.S. behind LA/Long Beach and NY/NJ. "But the situation at the port of Savannah attests to a more complicated and insidious series of overlapping problems. It is not merely that goods are scarce. It is that products are stuck in the wrong places, and separated from where they are supposed to be by stubborn and constantly shifting barriers."
Experts originally thought the problem was temporary. US consumers were ordering more durable goods when restricted to home due to COVID. The unexpected surge in demand triggered a wave of imports. But the elements of a perfect storm continue to build as the holiday shopping season nears and production of new containers in Asia can't keep up.
The Federal government has stepped in to help clear the backlog because the ramifications are serious.
Shipping costs are skyrocketing
Consumer demand is outpacing supply
What was once considered a temporary spike, there is concern that inflation might become entrenched
Here are some of the facts relating to supply chain issues.
Early detection and intervention in supply chain disruptions can help reduce the negative impacts. Real Time Transportation Visibility Platforms (RTTVPs) are a product category to help track and trace shipments. "The real-time transportation visibility market is thriving with several vendors growing at 100% and even 200% year over year. That being said, even the larger RTTVP vendors are still fairly small. The RTTVP market takes up only a small part of the overall transportation technology market, which is still dominated by solutions such as a transportation management system (TMS)."[1]
The benefits of a RTTVP include
Improved customer service through proactive notifications and shipment transparency
Reduction in On-time, In-full (OTIF) penalties
Reduce driver detention times once deliveries arrive, and reduced dwell times
Increase driver capacity
Customers can reduce safety stock build up
Provide a point of collaboration between suppliers, shippers, receivers, and carriers
RTLS Asset Tracking
Although the benefits of an RTTVP are accrued across a variety of organizations, the lack of a central beneficiary with a solid ROI make it hard to create a business case. Nonetheless, existing location tracking technologies such as AiRISTA's can come to the rescue to provide immediate insight into product in transit and bottlenecks.
Lets explore the clogged ports and the ways RTLS solutions can help.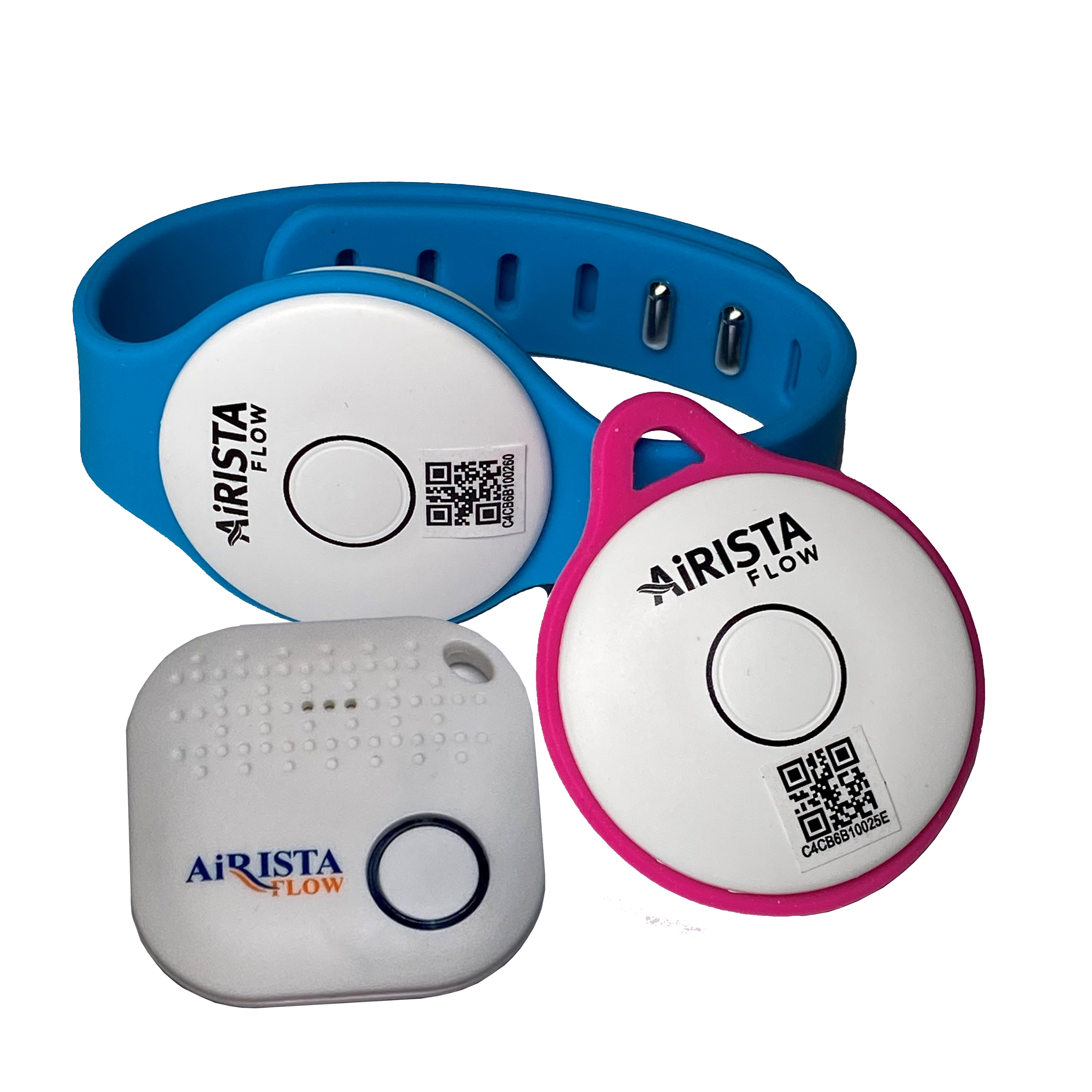 Social Distancing & Contact Tracing solutions can keep warn dock workers when they are in close contact and at risk for COVID cross contamination. Rapid contact tracing helps isolate known infections and prevents their spread.
Publicly available information about flights and vessels can be integrated with local information to create an end to end view of the flow of goods and potential issues. When combined with weather forecasting, a more comprehensive picture emerges.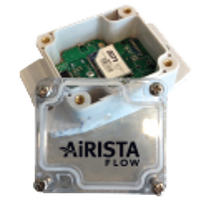 The inventory stacks of full containers in the yard is well understood. Less understood is the location of the empty containers haphazardly dropped off. GPS tags attached to empty containers when they enter the yard can relay location over BLE backhaul.
With a shortage of trucks and drivers it becomes more important to know their locations. Matching trucks with drivers possessing necessary certification levels increases dispatch times. Wi-Fi based location tracking combined with BLE proximity detection ensures appropriate drivers are dispatched to available trucks. Two-way messaging to the driver's tag allows closed loop confirmation upon dispatch.
Supply Chain Modernization – What To Look For
US ports are typically owned and operated by the city or regional government. Unlike private enterprises, upgrades require tax payer funding. More generally, corporate supply chain investments have focused on large-scale, centralized solutions. What is needed is a more dynamic approach that reflects the interdependencies and visibility along the supply chain. Gartner describes this as "composability": composable technology, composable thinking, and composable business architecture. According to Gartner, "Through 2025, 25% of supply chain decisions will be made across intelligent edge ecosystems".[2]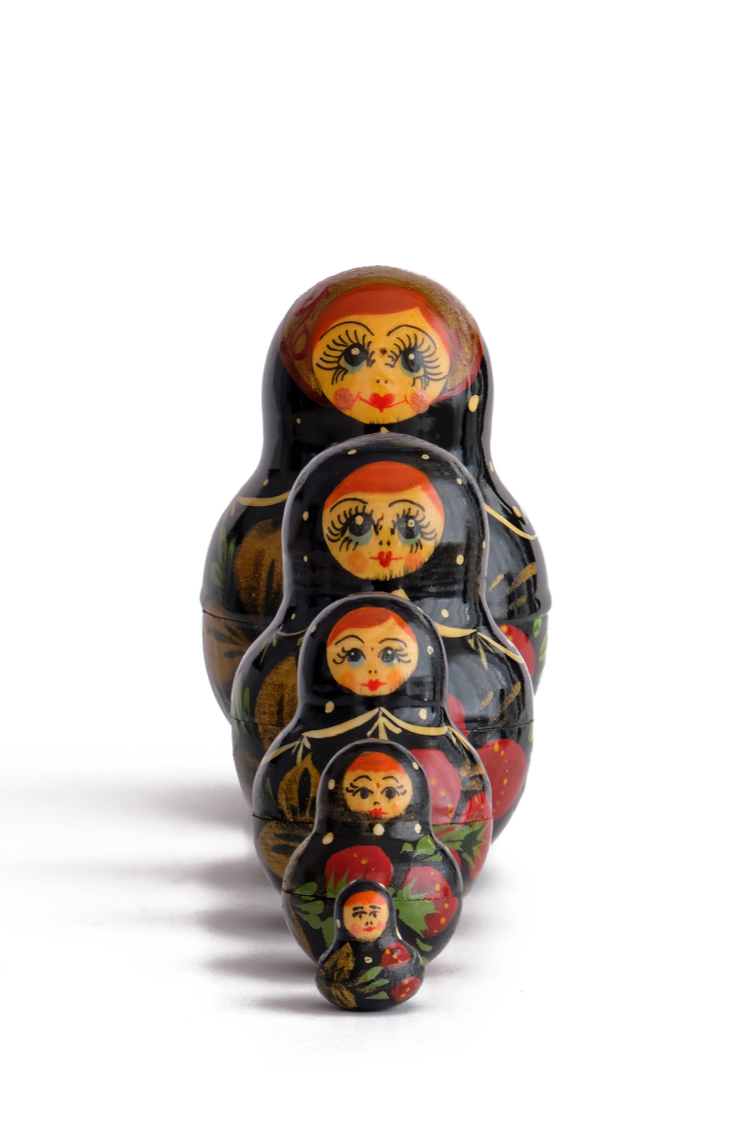 Pushing intelligence to the edge helps respond in real time to changes in what would otherwise be a rigid series of rules centrally dictated. With new RTLS asset tracking technologies coming to market, it is now possible to track the hierarchy of packaging like a Russian stacking doll. Paperless BLE tags track the item. BLE tags track the box containing the items. 5G wireless tracks the container transporting the box. And BLE 5.1 tracks the shelf-level location in the warehouse. Insights like these at the edges of the supply chain not only anticipate disruptions in logistics, but can improve capacity and efficiency. According to a World Economic Forum article, "the average 40-foot container for Chinese exports to the United States was less than 70% full in the first quarter of 2021. Machine learning technology can easily digitize packing lists and do the maths on the dimensions of cargo being shipped, identifying empty space in containers that can then be matched with other businesses shipping cargo that could make use of that idle capacity."[3]
[1] Gartner, Market Guide for Real-Time Transportation Visibility Platforms, Bart De Muynck, Feb 2020
[2] Gartner, Predicts 2022: Supply Chain Technology, Dwight Klappich, November 2021
[3] World Economic Forum, "Obsolete tech is clogging up global trade. Here's how to unblock it", Ryan Peterson, August 2021