The CDC has updated is Vaccine Storage and Handling Toolkit with an addendum for handling COVID-19 vaccines. The update includes recommendations for maintaining refrigeration units using Digital Data Loggers (DDL) to automate temperature monitoring and alerting.
The toolkit is a best practice guide for the handling of vaccines generally. Cold chain maintenance, staff training, storage & inventory management are described. In November 2020 updates were made to address handling of COVID-19 vaccines specifically. To receive email updates to these recommendations, subscribe here.
The CDC recommends using "pharmaceutical grade" refrigeration units for the storage of biologics, however, because CODID-19 vaccines will be shipped in containers that maintain the necessary temperature, ultra-cold refrigeration units will likely not be required.
In lieu of manual temperature recording which is prone to error, the CDC recommends recording and monitoring temperatures using Digital Data Loggers. These devices automate temperature recording and generate alerts when temperatures are out of bounds. This includes records of how long the refrigeration unit has been operating outside of recommended temperature ranges, known as "temperature excursions".
The CDC recommends using DDLs that have buffered temperature probes for the most accurate temperature reading. For ultra-cold temperature measurement, an air-probe or probe designed specifically for ultra-cold is essential. Make sure the DDL has a current certificate of calibration issued by an appropriate entity.
Storage unit minimum & maximum temperatures should be recorded daily. If the DLL cannot record min & max, the temperature should be taken at the start and again at the end of each workday. Data logs should include the following;
Minimum/maximum temperature

Date

Time

Name of person checking and recording temperature

Actions taken if a temperature excursion occurred
Temperature records must be maintained for at least 3 years (check with local jurisdiction).
Best practices for vaccine storage include:
To help maintain a consistent temperature, place water bottles on the top & bottom shelves and on any door shelves (likely unnecessary with pharmaceutical grade units)

Do not place objects other than vaccines, diluents and water bottles in refrigerators

Maintain vaccines and diluents in original packaging

Arrange vials in rows and allow for space between for air to travel

Keep vaccines and diluents 3" from walls and surfaces that might not provide stable temperature and air flow
AiRISTA offers a Digital Data Logging solution with a suite of measuring devices that record temperatures and wirelessly communicate with the Vision software platform for monitoring and alerting. Measuring devices are available as:
Internal temp sensors (-20C to 105C)

External probe (-50C to 105C)

External probe ultra-low temp (-100C to 105C)

External probe ultra-high temp (-50C to 150C)

External waterproof impressible temp probe (-50C to 105C, and -100C to 105C)
When used in conjunction with the Vision platform, the solution automates the temperature monitoring and recording processes:
Configurable reporting intervals to meet the documentation demands of different requirements
Pharmacy

Laboratory

Food & Nutrition
Records the data with easy on-demand retrieval
Supported temperature ranges form cryo to boiling
Documentation of Manual Software Validation (Checkpoint)
Alerts can be setup to notify the proper personnel if out of acceptable Range
Reduce documentation errors and omissions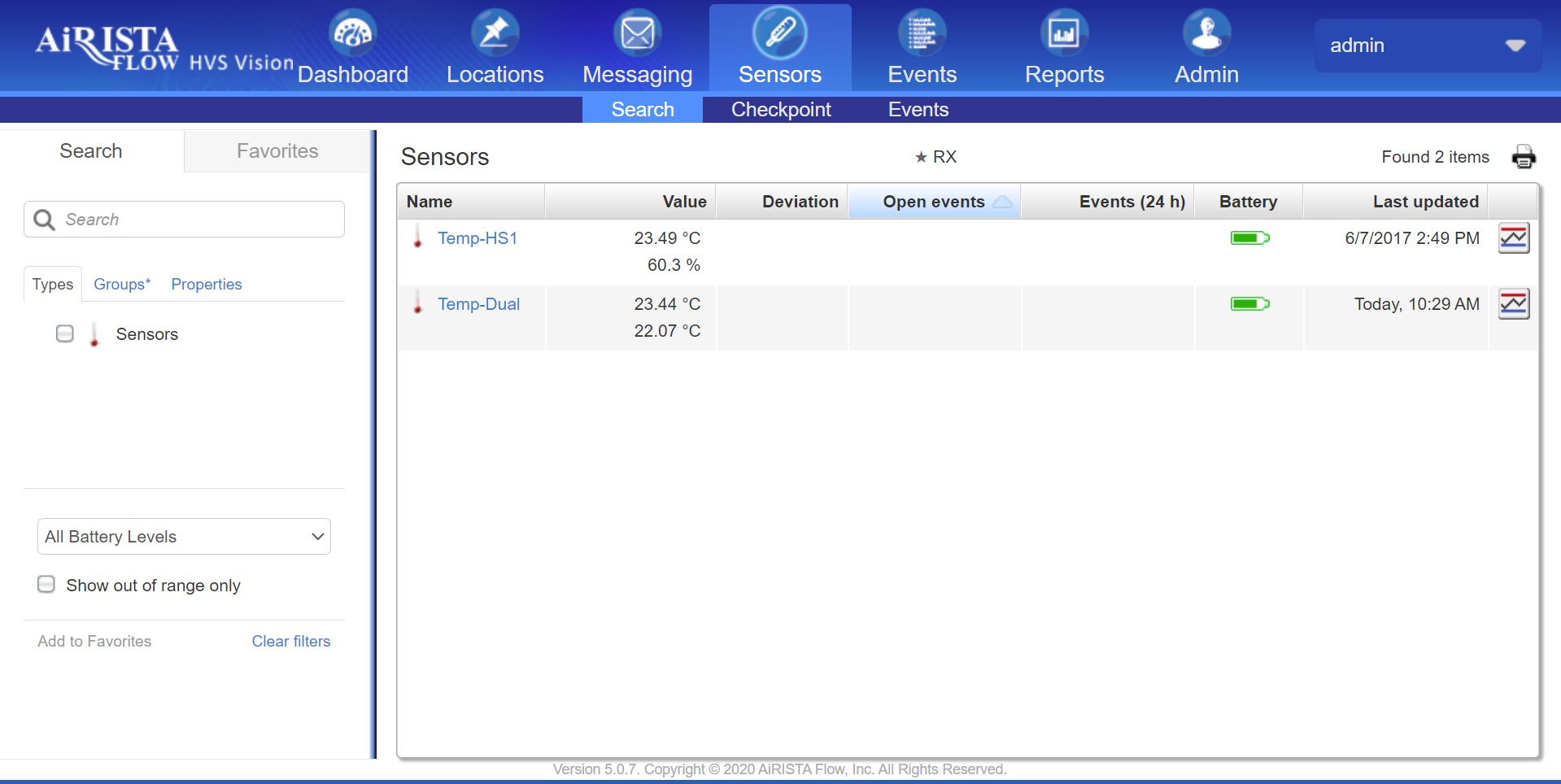 The solution avoids errors from manual recording, freeing staff to spend more time with patients.